Picture this...
Imagine working in a beautiful environment where your commute home is a few short steps out of your office and into your living space, a place where you are surrounded by creative-minded and active people. Down the hall an artist/curator heads up a company that produces traveling museum exhibitions and designs and publishes the exhibit catalogues. Two floors down a team from a global investment management firm is producing results that are grabbing the attention of Wall Street. Next door is an insurance consulting business with worldwide reach and clientele. A couple of doors down is an accomplished graphic designer who traded the frenzy of Madison Avenue for a more relaxed yet more productive Maine venue. Hardwood floors, rustic brickwork, and airy windows let the sun shine in and create an inspirational living and working environment. You often spot otters playing in the river below and eagles soaring overhead.
To relax after work, you grab your kayak and take to the water to paddle or fish or work out in the fitness center, a flight of stairs away. Sometimes, you prefer to have a massage in the spa or relax in one of the restaurants downstairs. These have become gathering spots for your neighbors and professionals from the surrounding community. In the café, for example, is an exhibit of photographs of Antarctica taken by a retired executive who resides on the fifth floor. Just a short walk from your building is an edgy downtown area sporting funky shops, cutting-edge galleries, and distinctive restaurants serving dishes from around the globe. If this is the type of environment you've been searching for, you'll find it at the Hathaway Creative Center.

Visit us and Like us!
---
New to Hathaway: Hathaway Mill Antiques
Visit Hathaway Mill Antiques, now open on the first floor at the left entrance of the Hathaway Creative Center!
Open Monday thru Sunday from 10:00am-5pm

207-877-0250 | Hathawaymillantiques.com/ |
---
Links to commercial tenants:
MaineGeneral Heath | HealthReach Network | HealthReach Community Health Centers | TD Insurance | Nalco | Cengage Learning |
The Perfect Location
The Hathaway Creative Center (HCC) offers 67 loft apartments and 130,000sq ft of office and retail space to the region's growing community for a variety of business sectors. HCC provides the ideal solution to those looking for affordable multi-purpose space in an urban environment. Its location in historic Waterville, just off of I-95 between Portland and Bangor, makes it easily accessible from the major metropolitan areas of the Northeast as well as the mountains, rivers and coast of Maine. See also: Residential Leasing | Commercial Leasing
Hathaway Corporate Rates Now Available at Waterville Hampton Inn!
Coming to town to visit Hathaway residents or tour Hathaway office and retail space? Enjoy special rates at the Waterville Hampton Inn:
Specify "Hathaway Creative Center" rates when making reservations at (207) 873-0400.
Welcome Thorndike Press/Cengage Learning to the Hathaway!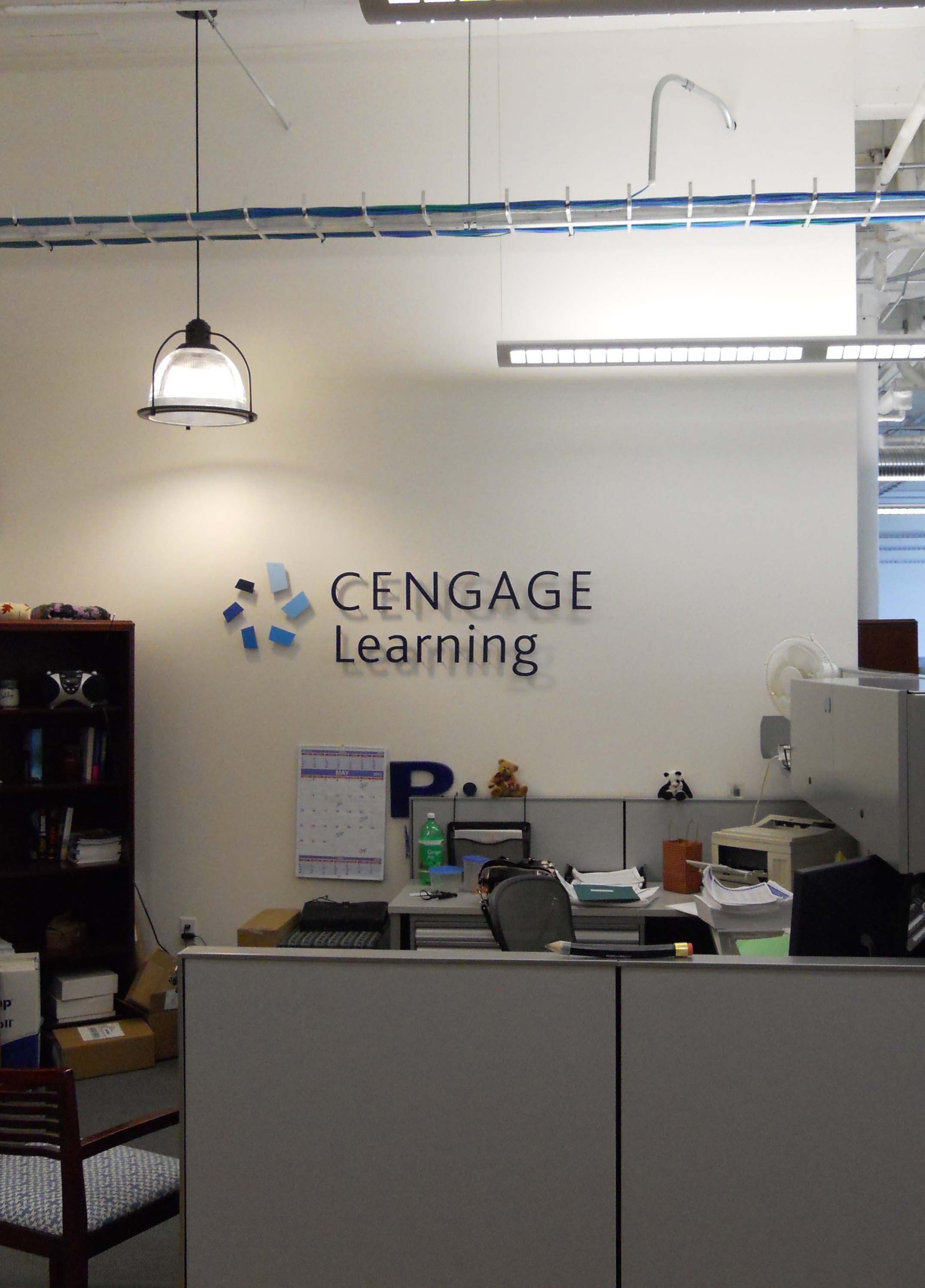 The Thorndike Press office of Cengage Learning with 35 employees moved into the Hathaway in April, leasing a 9,000 square feet space! Thorndike is the world's leading publisher of large print books, offering the biggest collection of large print titles, including thousands of award-winning, bestselling, popular and classic fiction and nonfiction titles. They publish more current New York Times bestsellers and bestselling authors in large print than any other large print publisher and over 115 a year are published simultaneously with the regular print editions. "We are so pleased that the Thorndike office of Cengage Learning joined us at the Hathaway," says HCC developer/owner Paul Boghossian. "They are a good fit, and we are happy that we are able to build out space for new corporate and retail tenants that so fully meets their needs and on a 90-day timeline that offers a quick move-in opportunity."
Incentives for our downtown office and retail space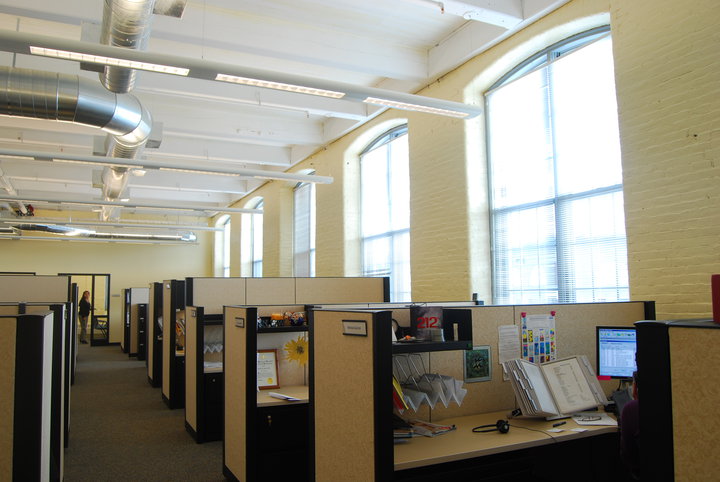 Hathaway Creative Center is conveniently located in downtown Waterville within walking distance of Main Street and concourse amenities and attractions. The Center falls within a Maine Pine Tree Zone where targeted businesses relocating there qualify for reduced taxes for up to 10 years. And we are now able to negotiate even more competitve leases for organizations or businesses that qualify for specific new market tax redits.
Fitness area available to commercial tenants too!
Our fitness room, which has been an appreciated amenity to residential tenants, will now be available to employees of commercial tenants too! If you are an owner or employee of an existing or incoming retail or corporate tenant, ask about our preferential rate. Your workout will be at your convenience right in the building!
Corp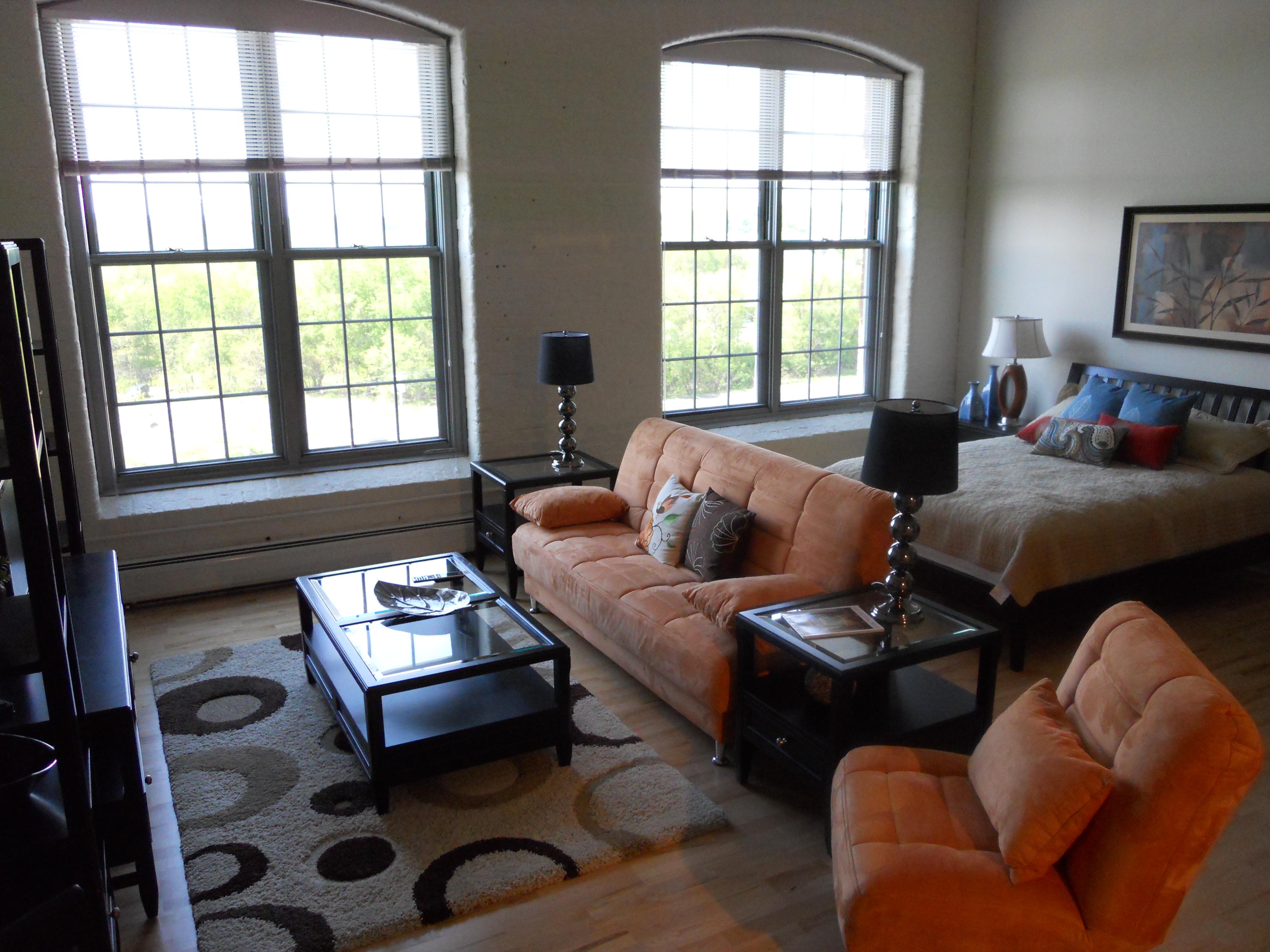 orate Apartments
In addition to our beautiful residential apartments, the Hathaway Creative Center also offers fully furnished all inclusive corporate apartments. Electric, cable, internet all included. Leases from 2-12 months, with price depending on lease term.