Media & Press
It won't add jobs, but the Hathaway developer expects it to spur further development.

By Matt Hongoltz-Hetling mhhetling@mainetoday.com
WATERVILLE — MaineGeneral Health will relocate 180 employees to the second floor of the Hathaway Creative Center in downtown Waterville, hospital officials announced Tuesday.
Chuck Hays, chief executive officer of MaineGeneral, said the hospital is committed to economic development in downtown Waterville.
"We are pleased to make another significant contribution to Waterville's downtown revitalization, and to be a part of the preservation of this historic landmark," Hays said. more
---
Hathaway center, MaineGeneral join hands in renovating for the future
Hospital's plan to lease 30,000 square feet in former Waterville factory helps preserve past, prepare both organizations for future, spokesmen say

By Matt Hongoltz-Hetling mhhetling@mainetoday.com
The long, slow grind to bring a historic mill back to life in downtown Waterville is receiving a major boost from MaineGeneral Health, an example of how the state's largest employers are joining with communities and developers to preserve Maine's cultural heritage. more
---
Wedding Inspiration Found at Waterville Bridal Show
WATERVILLE, ME It may have been dark and drizzly outside, but insid
e, the lights were sparkling, music was booming, and brides-to-be were glowing with anticipation. The Hathaway Creative Center on Sunday was transformed into the Original Bridal Showcase, hosted by 92 Moose and B98.5. About 500 people turned out for the show, including vendors pitching everything from wedding music and cakes to catering and photography services."It's huge," Joe Claudel, account executive for 92 Moose, said of the turnout. "It's definitely a lot bigger than we've had before. I would say it's a huge success." [read article]
BY AMY CALDER, Staff Writer
March 7, 2011

---

Publisher Plans to Move to Hathaway
WATERVILLE, ME The Hathaway Creative Center will get a new tenant in April, bringing 35 jobs to the Water Street development. Cengage Learning plans to move those 35 employees to Hathaway from its current office on Kennedy Memorial Drive, according to Hathaway developer Paul Boghossian. Cengage will lease a 9,000-square-foot space on the third floor, filling the remaining vacancies on floor of the building, Boghossian said Wednesday. "Most people around here know them (Cengage) as Thorndike Press," he said. "The parent company is in educational publishing, and this particular division deals with large-print titles. They told me they publish 1,500 large-print books a year, so it's a significant operation." [read article]
BY AMY CALDER, Staff Writer
January 20, 2011
---
Hathaway Center sets new standard for mixed-use rehab and pioneered the revamp of Maine's historic tax credit law
Waterville, ME Since its dedication earlier this year, the Hathaway Creative Center in Central Maine has come to redefine the standard for luxury office, residential and retail space in the state. Situated on the banks of the Kennebec River, the former Hathaway Shirt Factory, a downtown landmark, was redeveloped into apartments, office suites and retail. In less than a year the project has won several awards and all of the 67 loft apartments are full with a waiting list for the few units that become available. The office spaces are substantially built out and anchored by MaineGeneral Hospital, HealthReach Network and TD Banknorth Insurance. Unique Designs and Maynard's Chocolates are the first tenants in what is shaping up to be a lively and eclectic retail component. [read article]
New England Real Estate Journal, October 22, 2010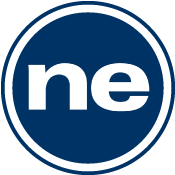 ---
With apartments full at Hathaway Creative Center, developers seek commercial tenants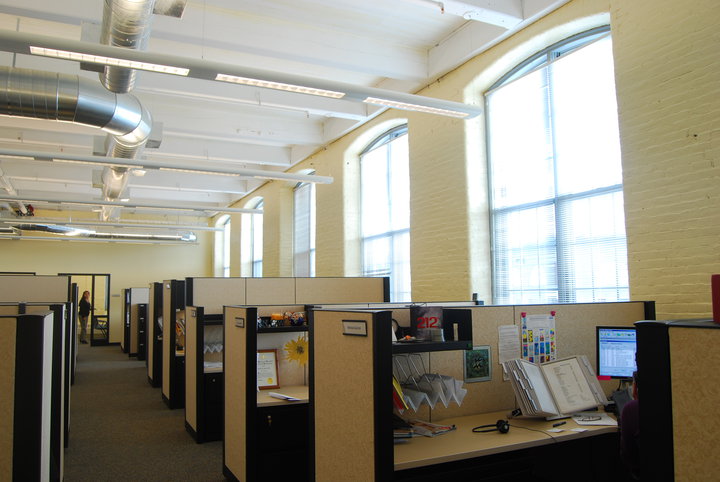 Waterville, ME More than 400 people live and work in the Hathaway Creative Center, a former shirt factory that closed in 2003. Developer Paul Boghossian plans to make 15 studios available for lease next month in the Water Street building for artisans to create, demonstrate their crafts and sell their wares. Boghossian is working to fill the remaining 50,000 or so square feet available in the 230,000-square-foot Hathaway building, which he developed for about $30 million. He plans ultimately to develop the former Central Maine Power Co. and Marden's Surplus & Salvage buildings next door and expects those projects to cost about $60 million. [read article]
BY AMY CALDER, Staff Writer
September 26, 2010
---
Wright Ryan project wins Maine Preservation Award for Excellence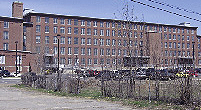 Portland, ME The Maine Preservation organization presented the owners of the former Hathaway Shirt Mill with a State Preservation Award for Excellence in Rehabilitation. [read article]
BY NEW ENGLAND REAL ESTATE JOURNAL
August 6, 2009



---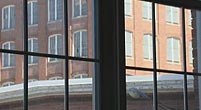 American Dreams 2009: HATHAWAY
Waterville, ME Through interviews with former Hathaway workers, Waterville residents, and people involved in the renovation and rebirth of this historic building, this film tells the story of the Hathaway mill, from its time as the main cog in Waterville's economic engine, to its rebirth as a main cog in Waterville's economic recovery.
BY COLBY COLLEGE
Fri, June 19, 2009

---
---