Commercial Leasing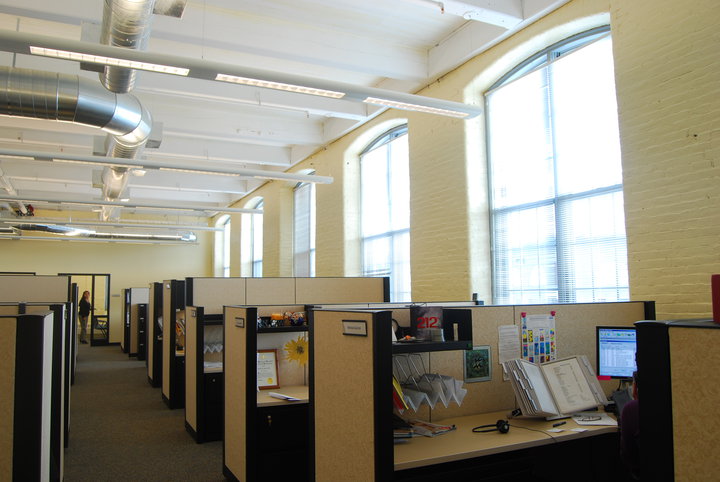 Waterville is centrally located between Bangor and Portland. As a result, over the past decade Waterville has been capturing new markets for technology, medical, research/ development, retail, entertainment, and hosting conferences.
Located in the heart of downtown, and designated as a Pine Tree Zone, Hathaway Creative Center, offers a unique opportunity for commercial and office space with a variety of amenities. It is easily accessible to Interstate 95 and several regional and international airports.
How can being in a Pine Tree Zone help you as a tenant in Hathaway Creative Center? Businesses engaged in manufacturing, financial services, biotechnology, aquaculture and marine technology, composite materials technology, environmental technology, advanced technologies for forestry and agriculture, information technology, and precision manufacturing technology can qualify for receiving reduce, or in some cases, virtually eliminate state taxes for a period of time up to ten years.
Click on the link for more details about the Pine Tree Zone. Click Here to see if your company is eligible.
For more information regarding prices and availability of leasing commercial space, please contact Anthony Gatti at 207-729-7970 or agatti@waterfrontme.com.
---
Current Tenants: